Alphabooks Letter Shaped Notepad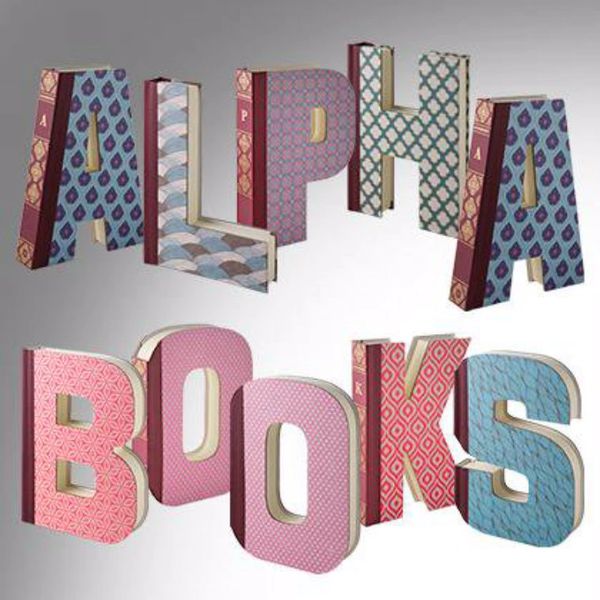 Alphabooks Letter Shaped Notepad
All the letters of the alphabet and more. Each individual letter-shaped book is quality bound and finished just like a real book. The outer is pattern covered and comes complete with a buckram spine and is embellished with gold foil decoration. Inside, the pages are a nice 120gsm weight cream paper stock. Display it as a lone initial, link letters with your partner, spell out a short word, or just use it for scribbling your notes in! Completely suitable for non-readers as the pages are blank inside.
Please note that due to the wide range of patterns these notebooks have been produced in it is not possible to select a particular pattern when you order. 
Each notebook measures 19 x 14 x 3 cm.
Reviews